Come visit: relax and contribute
If you are looking for a place to relax and explore the beautiful natural surroundings, this is the place to be. If you are interested please provide us with some background information so we can get to know you a little bit and find out how you can contribute @ the Quinta, financialy or work wise.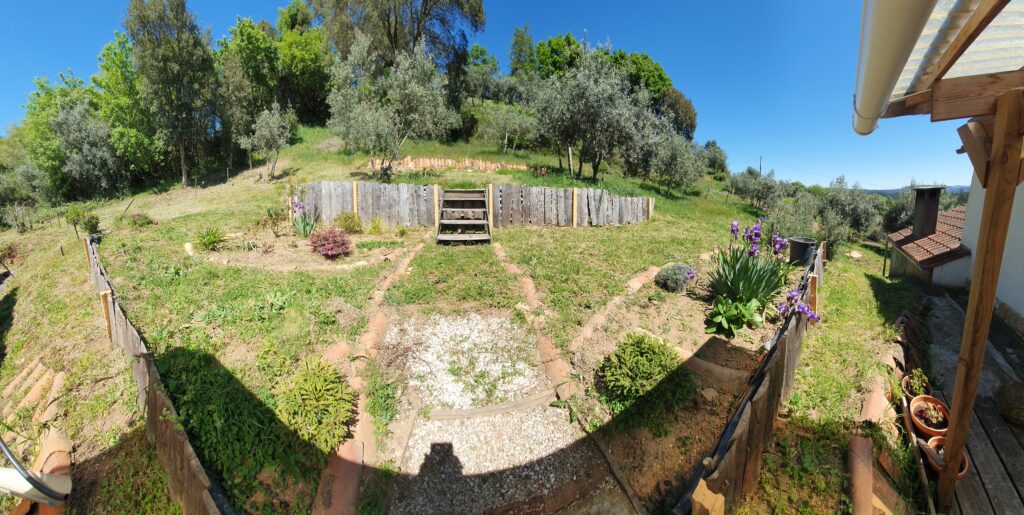 Over the last five years my beautiful life and working in Portugal gave me the opportunity to scale what is possible and how to maintain balance and enjoy company without disappointments.
It is possible to stay a night in exchange for 4 hour work a day, minimal 4 nights.
You can also decide to stay for holiday, rent is based on Portugese standards, minimal 4 nights
Imagine you are interested in a similar adventure. In a week or longer i'am open to share al my knowledge so you are well prepared. We can even look for houses together. To give an indication, for 2 persons incl. breakfast & dinner (excl. dinners outside) costs about a week work.
You want to meditate for a week or longer in silence. The Casita is excellent, serene and easy to have breaks and walk my land, I'll serve you 2 meals (7 & 11 am) on donation basis for one person at the time and not for free.
Last but not least, stay for a week or month to work on yourself or any creative proces.
If the intention of your stay is clear we can work out a formula that serves and satisfies both parties, all depending on the season & demands.
Work. After 5 years of renovation there are still some tasks to be finished. If you can really build, you are a plumber, electrician, plaster king or queen, can do concrete, fine eye for gardening? Be my guest for the time due we work out together.
Vacation. Quenta da Dana has one camperspot and a just renovated Casita. In exchange for reasonable donation, minimal 2 days and max 2 persons all in the flow of holiday / season. The casita is special, see the renovation photos, a more than 100 year old farm that once hosted a family of 4. My neighbor from 84 is born in it and told me wonderful stories about his childhood.
We have also a canoe, the Zêzere rivier is walking distance, GR-hiking routes at close distance. We can set you off and pick you up after a day's hike. Culture is all over in close distance, Tomar 22km, Coimbra 38 km etc. If you have my trust and are insured my powerful electric bike is for rent.
We work out a formula that serves and satisfies both parties, all depending on the season & demands.
Looking forward to hear from you & wish you all the best,
Hans info@go-art.nl