Food Forest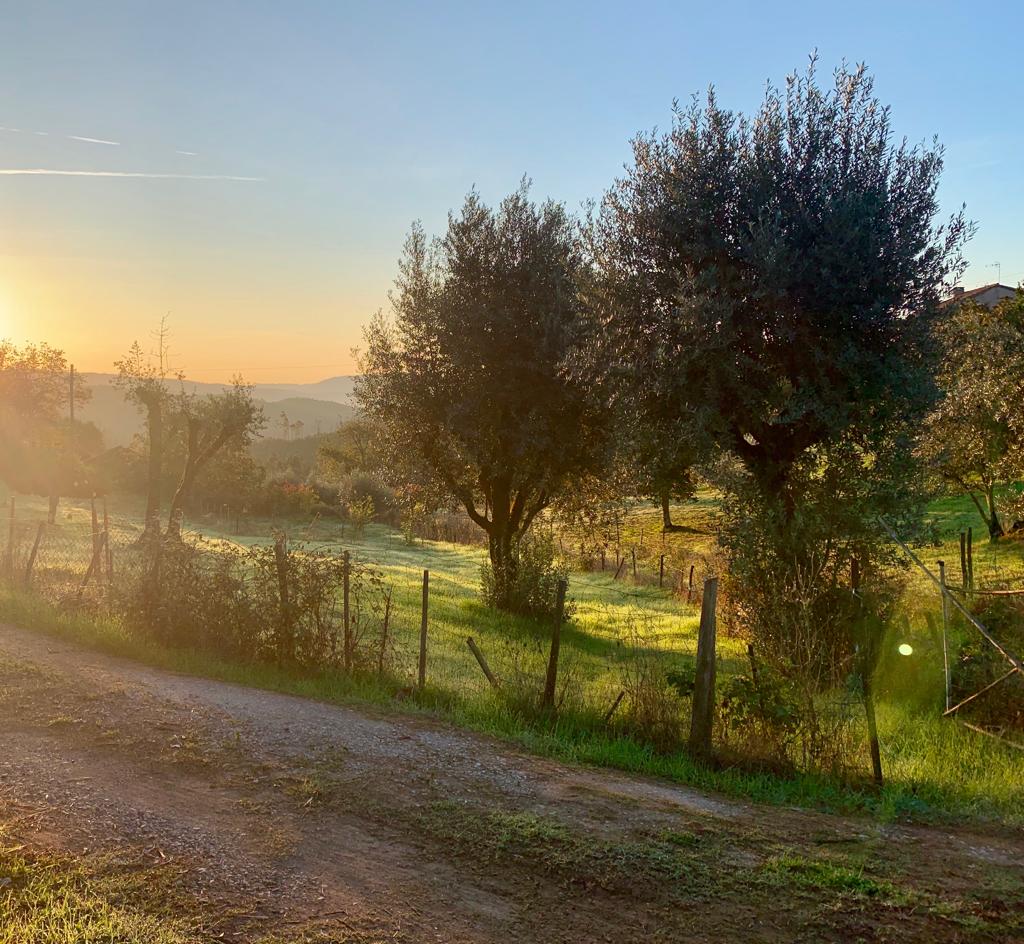 Mission / Vision / Goal
I did buy the farm because its es-state & work to be done, location, peaceful energy, size of land (3000 m2) character, water, and trees/plants that were there already. Walnut (2 grown trees) apricot, peach, lemon, mandarin, pear and around 35 olive trees on a steep hill. In 2018 I planted, apple, cherry, pome granite, raspberry etc.
January 2020 I selected and brought 20 different trees, bushes & plants for my future food forest from Holland. As Portugal is not easy for vegetarians (i'am 90%) and my desire to life 98% vegetarian I want to create a 100 % eatable or supportive food forest.
My selection of new food plants; after days of study reading and thinking I planted intuitive every day for a week a few of them into my land. Selecting & finding the most promising location for future benefit, sun, shade, water, or not to much, complimentary & supportive to each other. All very important if I want to make this happen.
Borehole… On the picture below you see what the 90 m drill brought up. I used the shredded flow of rock dirt as a given thing and created a future path into the garden with four stairs and on one side a ramp for the push-car. Left of the path under the walnut I planted forest strawberries and cranberries, half in shade fertile soil and easy to water in summertime. Right of the path is the future vegetable garden, apricot and raspberries. HAPPY!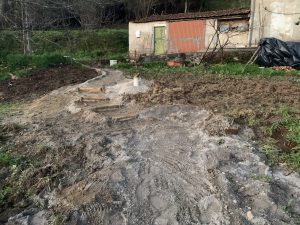 We'll see what will survive and grow with some good care! As for this summer when I'am not constantly around a irrigation system from the new borehole will support the starting plants in severe heat.
Here's some examples of the new plants.